Buying Motorbikes
In The Market For A New Bike - Buying A New Motorbike
Lovely shiny (but wet) CCM GP450 Adventure Bike
Which New Bike to Buy? I wanted a bike which did `everything` ! A superbike, an off road trails bike, a happy commuter, a motorbike and sidecar (to transport all my wares?) I wanted speed, off road grip, ability for touring with luggage. My first decision was to really be clear what I wanted a new bike for and when. I do want an overland biking adventure at some point so I got in mind an `adventure` bike. Having been riding my CBF 500 for a couple of years now, which is fantastic for commuting and a real reliable happy Honda workhorse, it`s time for change! After visiting the NEC Bike Show back in November, I fell head over heels in love with the soon to be in production CCM GP 450 adventure bike. It was time to give it a spin. I booked a test ride whilst the Ryedale Rally was in full swing; the worst weather day in July, I swear! Amidst torrential rains, black skies and wind, I set forth from the CCM tent to see how their new `production` would fair for me. It was so easy to ride, really grippy (of course), but bit a clumpy through the gearing (and I think it had already been identified that it required a bit of TLC).
Shocking weather at the Ryedale Rally
I wanted to try out the bike as I had fanciful notions of having an overseas jaunt with a bike which was capable of everything. I'm not a terrifically fast rider, or technically competent off road but, by God, I`ll have a go at anything. I dropped the bike going through a very slimy ford and when we came upon the next one, my CCM rep offered to ride my bike across for me and re-unite me with it on the other side, as it were. Wasn't pleased that he bombed out in the water more spectacularly than me, but was reassured that my `drop` wasn't solely down to my technique! The fords were indeed full of spills and thrills.
Me and the CCM Rep
I enjoy a bit of bobbing and weaving off road, but for me, could have done with a little more `oomph` on the road. Thanking my CCM man very much, I took a brochure and reflected on the experience. I guess what I thought was I wanted was something rugged enough for road and track and I felt really the CCM was more a trail track bike than anything else. So, what next, if not something like the CCM? At the old drawing board, I was inextricably drawn to the new Triumph Street Triple, 675CC, and so I booked myself in for a test ride on one of those! I felt slightly nervous as I gave all my details to the Sales man in the Triumph dealers, who said he needed to keep my license just in case I got a speeding ticket, as he wasn't going to pay!
Lovely shiny Street triple 675cc R
I was shown the Street Triple 675 `R`, with a fabulously matt black tank. The `R` version being the firmer `sport` ride. I think I fell in love (again) there and then! The smoothest ride I`ve ever had!! After riding my bike two things hit me, firstly that my nose seemed to be over the handlebars, and secondly, the gear change was sooo fluid and responsive. Nippy through the traffic, cruising up to national speed limit (perhaps more?), with a smooth glide of the wrist; absolute riding pleasure! There is so much choice on the market, and no bike can do `everything`. As a result, I get overwhelmed. So having a short list of 2 (plus my own bike) was a good thing for me. I wanted fun, nippiness, something to tour with (and of course something to show off). So plumped for only a couple of test rides. It was a no brainer....the Street Triple rode like an angel. So just got my luggage to sort out now. I`ll be knocking on the door of the Continent with my sexy new shiny bike! Bring it on. Van Van Hayes
Related articles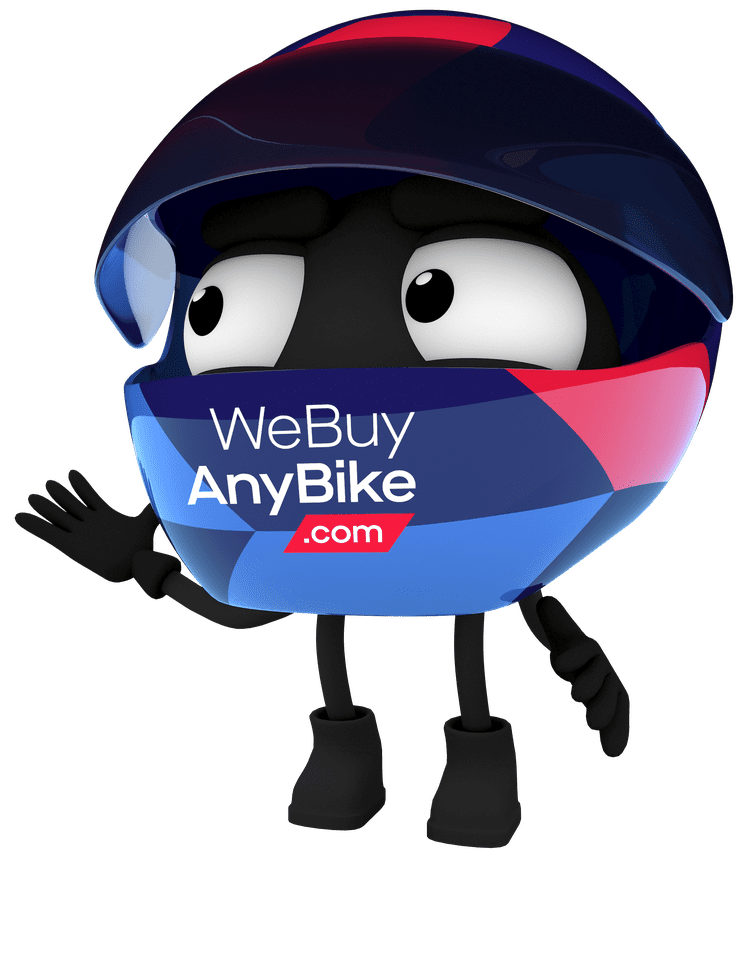 Get an instant online quote and cash for your bike